This year, MUMA will travel across Mexico with the objective of "Planting a Seed" to organize and create projects with local artists. It will be present in ten Mexican cities throughout the year. This journey began in late 2010 with a visit to Tijuana.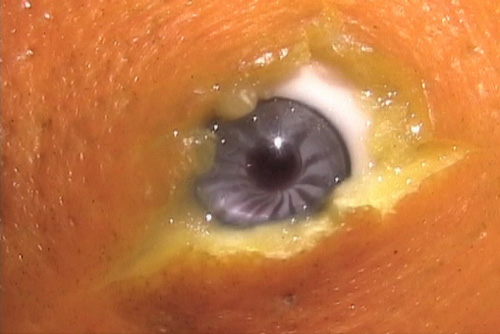 1) Guadalajara- Lucero González
2) Querétaro- Lorena Wolffer
3) Jalapa- Mónica Mayer
4) Puebla- Angelica Abelleyra
5) Cuernavaca- Magali Lara
6) San Miguel Allende - Ana Quiroz
7) Mérida Gerda Gruber
8) Tijuana Ingrid Hernández
9) Zacatecas Sonia Felix Cherit
10) D.F. Karen Cordero


Exhibitions
Critical Art and Maps of Resistance Curated
by Fabiola Aguilar
A group of artists and researchers currently meets at the Workshop on Art and Gender promoted by Mónica Mayer. These are primarily used for debates, lively social gatherings and to show the latest work by members, who are infused with new energy to influence their urban environments.
This group works as a living organism, which contracts, disperses and filters into the city, constantly striving to question our social interactions. Today, the urban collective brought together by the Mónica Mayer Workshop is one of the few operating effectively in Mexico City, where artists influence several physical and virtual fields of action. It seeks to present its lines of action, critical positions and above all artwork, to show the heterogeneity of its questioning and projects and the diversity and vitality of the movement.

Spring
International Women's Day
March 5 from 12 noon to 5 pm.
Conference on Art, Politics and Collectives
With the participation of Marcela and Gina, Doble AA Adriana Bravo and Andrea Robles, Poquiankitchs, Colectiva Arte Público, Graffiteras. Moderators: Mónica Mayer, Laura García, Pilar García and Lucero González.
Summer
Textile Magic | Meetings
Exhibition of textile artists from Latin America and Europe, focusing on French and Mexican artists.
Held in Mexico City during the International Textile Art Biennial: World Textile Art – AIRE
Autumn
Women, and what else?
Reviving the Ana Victoria Jiménez archive

What do we know about the feminist movement in Mexico?
How does it affect what we are and how we live today?
What challenges remain in the struggle for gender equality?

The exhibition seeks to answer these questions by using the photographic, graphic and documentary collection produced and compiled by Ana Victoria Jiménez, and new curatorial and artistic interpretation of the material. Jiménez, an artist, editor, activist and feminist, preserved and recorded the struggle for gender equality between 1970 and 1990. This archive, an invaluable source for reconstructing and reflecting on this little-known aspect of Mexican history, will now be taken over by the Francisco Xavier Clavigero Library at the Universidad Iberoamericana. "Women, and what else?" proposes, through five core topics, a dialogue with the history of feminism in Mexico to highlight its cultural and artistic contributions. This archive offers new possibilities for the current reality, to renew the struggle against the problems that persist.
Winter
Natural Families
Curatedby Lorena Wolffer
"Natural families" is a participative project bringing together photographs, videos, audio recordings and texts that document the everyday life of single-parent, homoparental and multiparental families throughout the world, as a result of an announcement that will be published and disseminated at MUMA and other electronic media. The project will build up to an exhibition displaying the material received at the Spanish Cultural Center, and the production of a catalogue is also being considered.
Del 29 de noviembrede 2011 al 14 de enero de 2012
From November 2011 to January 14 2012
"The house of time"
Pedro Antonio de los Santosno. 84
San Miguel Chapultepec Mexico City
Tel. 5515-8738